Dean Silvers, J.D., M.S., PhD., is an award winning producer, director, writer, and entertainment attorney of many successful feature films, television shows, short films, and commercials.
His films have made millions of dollars worldwide, and starred such actors as Ben Stiller, Scarlett Johansson, Mark Ruffalo, Josh Brolin, Téa Leoni, Mary Tyler Moore, Alan Alda, and many others. He has worked with such distinguished directors as Academy Award® Nominee David O. Russell, Academy Award® Nominee James Mangold, Stephen Chbosky, Academy Award® Nominee Bob Balaban, Academy Award® Winner Juan Jose Campanella and has produced films with numerous Academy Award® Winning film studios.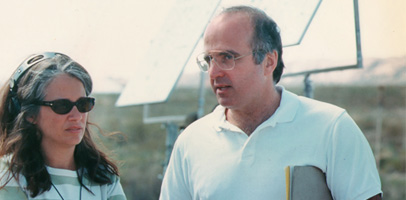 Dean Silvers on set
In addition, Silvers' films have played at many film festivals such as, the Cannes Film Festival, the Sundance Film Festival, the Toronto International Film Festival, and the Berlin International Film Festival. His films have also won numerous awards and accolades such as The Official Selection Closing Night Film at The Cannes Film Festival, The Audience Award at the Sundance Film Festival, and two Independent Spirit Awards, as well as twelve Independent Spirit Award nominations.
Silvers' received his Master's Degree in Mass Media, his Doctorate in New Media and has been published in The Huffington Post as well as many other journals and periodicals. As an educator he has been a featured speaker, lecturer, and teacher at New York University, Columbia University, the Sundance Institute, the Cannes Film Festival, the Screen Actors Guild, the Independent Feature Project East, the Independent Feature Project West, the SXSW Film Conference, The University of Texas at Austin, The New School and many other forums. He has also been a distinguished professor of Communications and New Media at Fordham University's Graduate School of Business Administration.
Silvers' has been cited in many newspapers and magazines such as The New York Times, Variety, Hollywood Reporter, DETAILS, Black Book Magazine and others. He is a member of the Academy of Motion Pictures Arts and Sciences ("The Academy Awards®") and a Silver Council Member/Judge for the Telly Awards.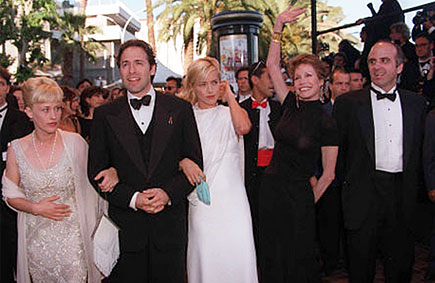 The premier of "Flirting with Disaster" at the Cannes Film Festival with Patricia Arquette, David O. Russell, Téa Leoni, Mary Tyler Moore, and Dean Silvers
William Morrow/HarperCollins released Silvers' book, "Secrets Of Breaking Into The Film & TV Business." The book became an Amazon.com #1 Bestseller (Performing Arts), and was recommended by the New York Times saying, "What better time to grab Dean Silvers' Secrets of Breaking into the Film and TV Business... Brimming with helpful hints... and new business models that are revolutionizing an industry." The book was also recommended by DETAILS, Stage32, The Film Stage, and many other publications and websites. He also appeared as a guest on "The New York Times Close Up" TV show, to speak about his book and career.
Silvers' latest comedy series Becoming Jiff was released by Samuel Goldwyn Films on Amazon Prime Video. The series received critical acclaim with BuzzFeed calling it "A funny, sweet, and highly binge-able comedy," Flaunt Magazine saying "If you're looking for proof that the film and TV industry in New York City has a bright future, look no further," The Film Stage comparing the filmmakers to Judd Aptaow calling them "Talented emerging writer-directors... here to take up the comedy mantle," and Stage 32 calling them "The Best New Comedy Filmmakers." The series was included in the 2019 Primetime Emmy® Award Shortlist for Best Short Form Comedy or Drama Series. Silvers is currently in production on a feature film and an animated/live-action TV Pilot. He resides in New York City with his producing partner and wife Marlen Hecht.